Mit bike to work hat Pro-Velo eine Aktion ins Leben gerufen, die zur Gesundheitsförderung in Unternehmen führt. In den Monaten Mai und Juni schwingen sich bis zu 54'000 Personen auf den Sattel und tauschen das Auto, Tram, Schiff, Zug, etc. gegen den Drahtesel ein. Rund 1800 Betriebe machen in der Schweiz mit. Bike to work fördert den Teamgeist, die Fitness und ein nachhaltiges Mobilitätsverhalten.

Run my Accounts ist bei bike to work dabei
Run my Accounts macht bereits zum vierten Mal bei bike to work mit. Dieses Jahr mit einem neuen Rekord: ganze 16 Teilnehmer und vier Gruppen sind von Run my Accounts mit vollem Enthusiasmus dabei.
«Ich komme jeden Tag mit meinem E-Bike über den Hügel nach Stäfa und somit war für mich klar, dass ich auch bei bike to work mitmache.» Philipp Kroll, Software-Entwickler.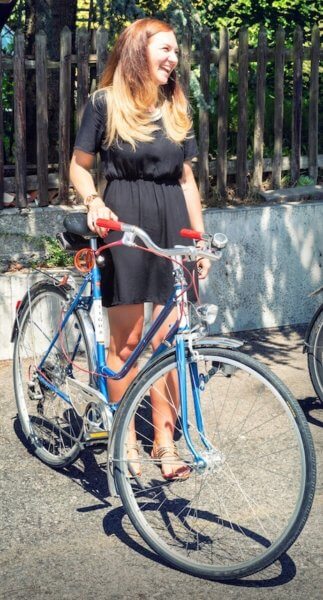 Hier noch ein paar Zahlen und Fakten:
2467 – so viele Kilometer haben die Run my Accounts – Teilnehmer bereits abgetrampt in 15 Arbeits-Tagen
355 Kilogramm CO2 konnte Run my Accounts alleine bis jetzt einsparen
65 Kilometer ist die längste Strecke hin und zurück eines Teilnehmers von Run my Accounts
73'384 kcal hat das gesamte bisher Team von Run my Accounts verbrannt
«Es macht mir Spass mit dem Fahrrad zur Arbeit zu fahren und mache so gleich auch noch etwas für meinen Körper.» Martina Raymann, Online-Buchhalterin.
Machen Sie doch auch mit! Auch jetzt können Sie sich noch anmelden! Mit dem Velo zur Arbeit zu fahren ist sowieso keine schlechte Idee.
UPDATE: Run my Accounts hat die Herausforderung geschafft! Hier die Resultate unserer vier Teams und 16 Teilnehmer, welche an 69% der Arbeitstage im Juni mit dem Velo zur Arbeit gekommen sind:
3554 km wurden zurückgelegt
512 kg CO2 wurde eingespart
Mattia Kienast hat den Rekord geholt, er hat ganze 661 km zurückgelegt.
Wir freuen uns bereits wieder auf das nächste bike to work Abenteuer, dann hoffentlich mit noch mehr Teilnehmern und Teams.