Wir freuen uns, dass wir erneut eine der ganz grossen Auszeichungen in der Schweizer IT-Szene erhalten haben: Wir wurden mit Silber in der Kategorie Business Efficiency des Best of Swiss Web Awards ausgezeichnet. Nach dem Gewinn des CH Open Source Award, der Nomination für den Newcomer haben wird damit eine dritte wichtige Anerkennung innerhalb von nur 9 Monaten erhalten.
Der ganz grosse Abräumer des Abends war die Migros, die in vier der neun Kategorien Gold gewonnen hat. In der Kategorie Business Efficiency hat die Sonova (Phonak) mit sonapro Gold gewonnen. Wir gratulieren unserem Nachbarn und Vermieter unserer Büroräumlichkeiten in Stäfa herzlich zu diesem Sieg!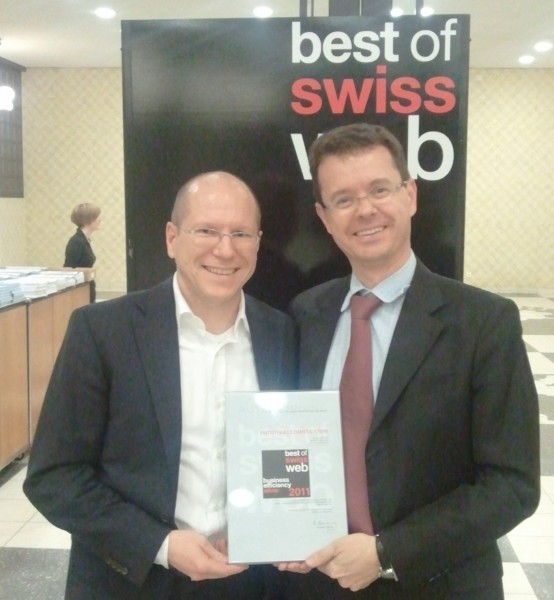 Thomas Brändle, CEO von Run my Accounts und Janis Wolf, Leiter Marketing und Vertrieb bei Run my Accounts an den Best of Swiss Web Awards.